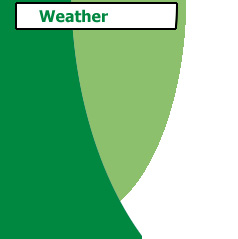 The Best Beaches of Bali - pt. 2

NUSA DUA was designed for the luxury conscious with a heavy concentration of big name hotels lining the beautiful white sand beach. Some of the resorts have private beaches but most areas are accessible. The stretch past the Hilton Resort has been a public beach and during the wet season the outer reef there is a popular surf break. At present, you will still find some simple warungs selling good food at cheap prices along this beautiful stretch of white sandy beach that offers excellent swimming conditions in a protected lagoon.



SANUR BEACH is a calm, quiet lagoon that offers great conditions for wind surfing and parasailing. The chic address of many of Bali is rich and famous since the 1930s; Sanur has a lively history and is still a revered area. The beach often fills with brightly clad ceremonial folk honouring various auspicious days.

The stretch from the Grand Bali Beach Hotel to beyond the Bali Hyatt is now serviced by a beach walk making it possible to enjoy the many hotels and restaurants along the strip. The calm waters are very popular with families. The reef off Sanur is a popular surf break but only works under limited conditions. Many watersport companies are based here, offering a number of recreational activities.

JIMBARAN is a sleepy cove fleet of fishing boats color on the scene. Formerly a relatively quiet its image has improved dramatically with the opening of the beautiful Four Seasonís Resort and the intercontinental. In the last couple of years, it has become even busier still with grilled seafood restaurants going up at a rapid pace along the beach, attracting local families and tourists in droves.

A popular spot for windsurfing and sailing small craft, which are available for rent, Jimbran's grey sand and calm waters are attracting more people but the beach still has a sleepy feeling. A day at Jimbaran is made even more popular because of the all the wonderful options to eat - choose from simple local food, the freshest fish or 5-star luxury. It is also a popular spot for sunset.

NUSA LEMBONGAN is one of the most popular destinations for day cruises on the many pleasure boats sailing from Bali. Depending on whether you sail or motor, the trip can take anywhere from one hour to two and a half.

The pristine white sandy beaches with aquamarine bays are brimming with colorful sea life, so diving and snorkeling are very popular sports. The less adventurous can enjoy glass bottomed boat rides. A number of reef breaks are popular with surfers, and the view back to Bali with a looming mount Agung makes fabulous backdrop.

The most popular trips are on Bali Hai and Wakalouka, but many smaller crafts also offer day trips with lunch and activities. Lembonganís larger neighboring island, Nusa Penida, has a somewhat more ominous reputation and is less popular.

PADANG BAI is the harbor, where the boats from Lombok take off, but also lovely and laid back fishing village with a few losmens for accommodation. A short walk over the headland to the headland to the north will take you to intimate white sand beach.

CANDI DASA is the gateway to east Bali. The beach here has been mostly washed away die to the heavy coral picking that used to provide a livelihood for locals. This has now been a stopped and tidal walls have been erected in an effort to restore the beach. Slowly the coral is returning, and Candi Dasa is developing as popular tourist destination.

Amankila at Candi Dasa has a lovely lovely beach club which tourists can visit for a daily fee Ė use the beach and the pool and enjoy delicious food at their restaurant.

AMED and TULAMBEN are alternative destinations in East Bali. Amed is a resort town that harks back to the early days in Kuta. Simple losmens and a couple of good, small hotels sit along the shady, Grey sand beach. Bartenders tell not-so-good jokes and boys with guitars roll off standards as entertainment in the evenings.

Snorkeling is popular in Amed. Tulumban is even quieter, but a favorite with local divers. A shipwreck and a drop off, that are accessible from the beach, offer easy access to a colorful underwater world. Dive courses for all levels are often conducted at Tulamben, and the single resort, Mimpi's, has wonderful facilities for anyone who wants to be based here.

LOVINA, KALIBUKBUK, KALIASEM, PULAU MENJANGAN. Between Singaraja and Seririt on Bali's wild north coast, is a busy stretch of losmen and hotels and some decent reef, but the low dark sea makes this far from the most inspiring stretch of beach in Bali.

A number of coves offer tranquil, protected waters and Lovina is one of them. Although the sand is gray, it is quiet, peaceful, and popular among those who shun the glitzier beach resorts of the south- Dophins Play in water off Lovina.

Diving off Pulau Menjangan, part of the Barat national park, is generally regarded as the best in Bali. Boats are readily available to take divers over to the island, where there are no residents or hotels.

The WEST COAST of Bali is very beautiful and wild. The rice fields of Tabanan are the most fertile in all of Bali, and from the wet areas, flat, stony livers dump into a thundering sea filled with treacherous rips much feared by the Balinese. Some surfing is done in this area, but is not recommended for the beginners.

The beaches around Tanah Lot is great for horse riding and watching dramatic sunsets, but for safe swimming, try one of the Other beach areas described earlier.

Bali's beaches are a wonderful asset and provide hours and days of entertainment for young and old. Watch for caution flags, as there are sometimes rips, particularly in the surf beaches, and make sure you have Protection - the Bali sun is very hot. And most important of all, enjoy yourself!

BACK TO PART 1
Copyright 2001-2015, K&D Bali Designs. All rights reserved.