Padang Bai
A perfectly shaped bay cradled in the hills, the harbor of Padang Bai is the main port of all transit to the neighboring island of Lombok, with passenger and cargo vessels departing each morning. International shipping lines making stopovers in Bali anchor to the left of the bay; visitors and cargo are ferried to the pier. An area enclosed by white sand coves and turquoise sea, the small harbor town makes a good visit for yachtsmen sailing to Bali.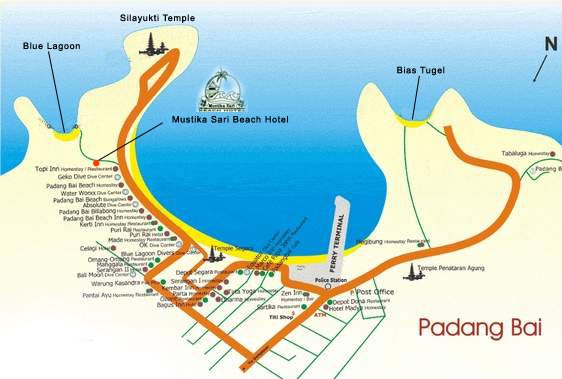 The history of this coastal village is connected with those eventful years that saw the deaths of Mahendradatta and Udayana at the beginning of the 11th century. There lived at Padang Bai at that time a priest of great stature, Kuturan by name, who was capable of rejecting the wishes of a king and is remembered for his reforms of village organization. Pura Silayukti at Padang Bai is said to mark his residence. Continuing east, the road passes through the beautiful area around Manggis, mountains on one side, the sea on the other.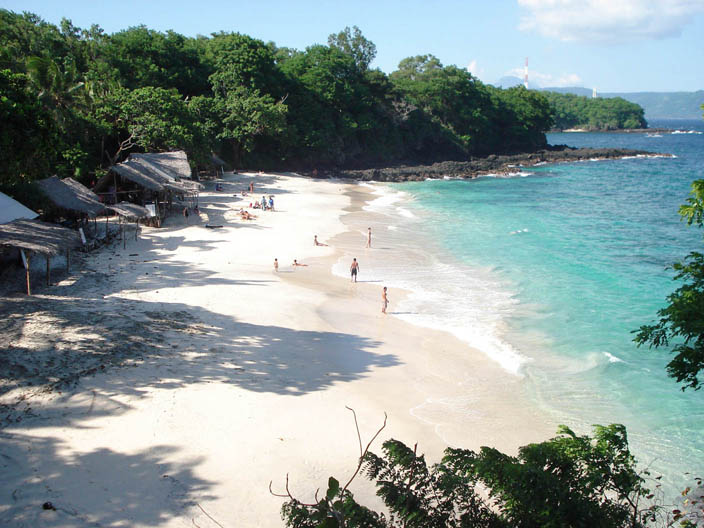 Copyright 2001-2015, K&D Bali Designs. All rights reserved.