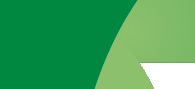 FREE WHOLESALE CATALOG



Get your FREE 2015/2016 Wholesale Catalog today. Our free catalog is available on a CD-ROM and not only features all of our unique products and wholesale prices, but it also has several videos on places to visit and interesting sights to see when you go to Bali. Order your copy today for free, plus $3.95 shipping and handling, by clicking on the button below. You will also receive a $25 coupon to use for your first order.



Copyright 2001-2015, K&D Bali Designs. All rights reserved.